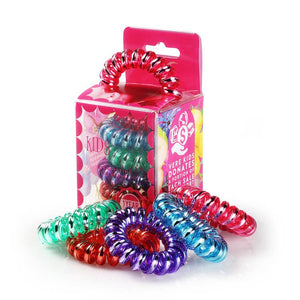 Vere
Vere Bold Minis (Kid/Children Sizes)
Regular price
$7.00
$0.00
Strong hold. Less crease. No hair damage.

Shrink back to original size when placing into hot water

Antimicrobial, hygienic and easy to clean.

Come in variety of finishes and colors. Makes perfect accessories.

TRACELESS & DENTLESS

Keep your hair securely up in a ponytail, bun or any hairstyle while treating your scalp gently.  

Leave no trace or dent in your hair after taking it out. 

WATER / OIL PROOF AND HYGIENIC

Made with Synthetic organic compound. Easy to clean. 

Abrasion resistance, germ resistance, odor resistant. 

Water, oil and grease resistant.
---
More from this collection